Have you been scrolling through Pinterest and Instagram, drooling over the beautiful macrame art and wishing you could make some of your own?
The process of tying knots is a great way to get some mindfulness into your busy schedule, while also creating something you can be proud of!
Imagine the excitement of creating a gorgeous, Pottery Barn worthy macrame wall hanging (for just the price of rope!) and proudly hanging it on your wall.
Picture your best friend's face lighting up when they receive a beautiful handmade macrame plant hanger as a gift.

Visualize the possibilities of a crafty side hustle selling macrame earrings and key chains at your local craft fair, or commissioned wall hangings on Etsy to earn some extra fun money!
That all sounds AMAZING! But then reality sets in...
you start searching for free videos and have no idea where to begin
you find videos that go WAY too fast
you come across tutorials with loud, distracting music or no verbal instructions
your brain just CAN NOT figure out the double half hitch
you're afraid to get out your scissors and start a project for fear of wasting cord, so now you're just using the rope as a shelf decoration...
Believe me, I HEAR YOU! I was right there with you when I first started learning macrame a few years ago.
But guess what? You can do this! I got you.
In Macrame Simplified, I'll walk you through everything you need to know to become a confident macrame artist, even if you've never tied a knot.
We'll start by learning all about supplies and setting up your workspace.
You'll download the printable Basic Knots Guide, with 11 beginner macrame knots & knot patterns, and I'll walk you through each of them with a step by step video.
Then, we'll make 4 fun, confidence building macrame projects together, and I'll be there with you every step of the way.
By the end of this video workshop, you'll have 4 beautiful macrame pieces to proudly display in your home, give away as gifts, or sell in your local craft fair!
What's Included?
7 step by step basic knot tutorial videos
12 page printable Basic Knots Guide PDF
4 step by step project tutorial videos
printable full color photo and written tutorials to go along with each project
private Facebook group for support and to share your work
BONUS how to use up scraps by making a macrame feather!
lots of tips along the way
Check out the lesson plan below to see everything that's included!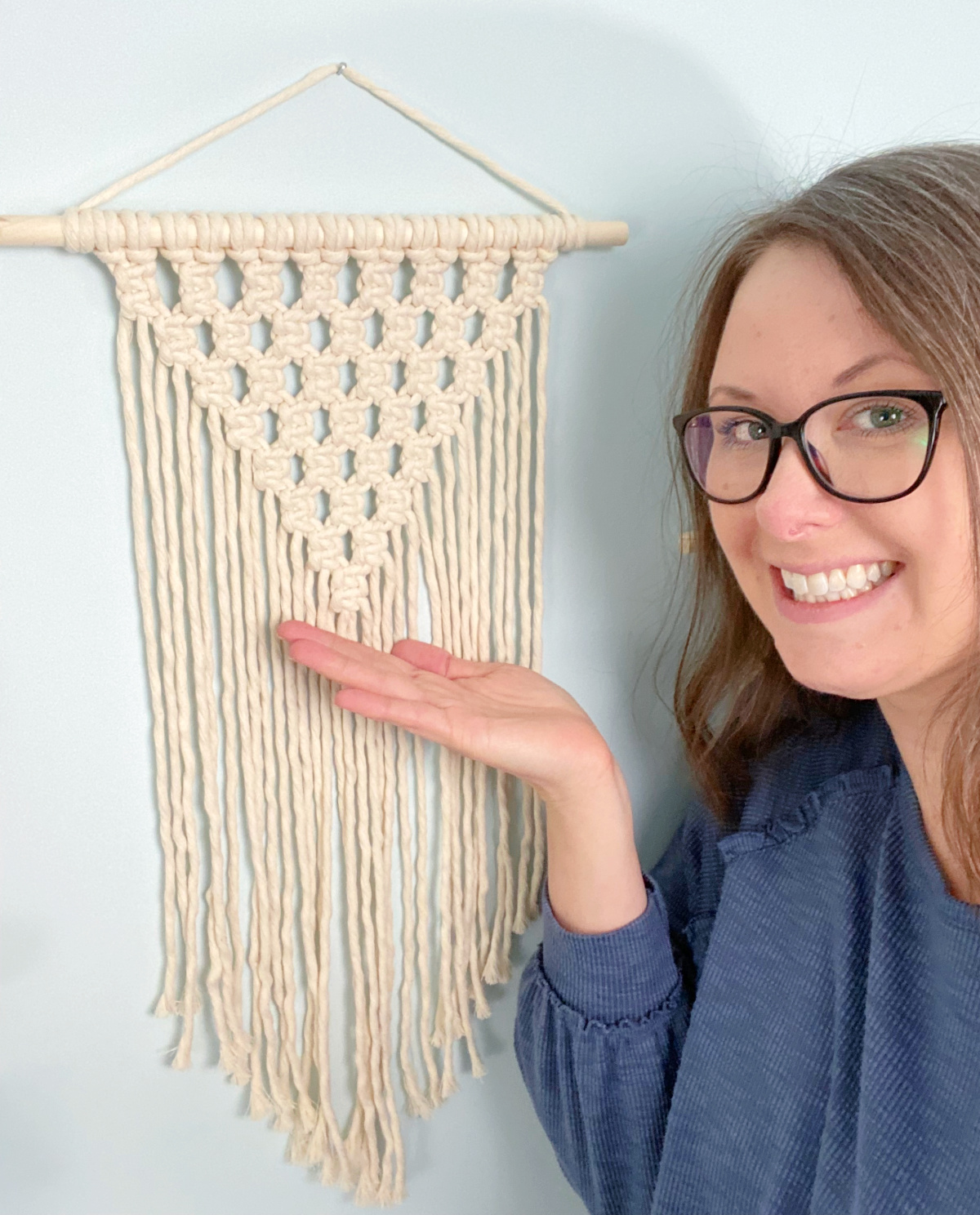 Hi, I'm Crystal!
You may know me from my easy to follow, step by step macrame tutorials on YouTube and my site, Marching North.
I'm passionate about taking the mystery out of macrame and breaking down each part into easy to understand pieces so you can get the most out of your creative time!
As a busy wife and mom, I know how precious your time is, and how little of it you have to spend on you.
Macrame is the perfect way to reclaim a little piece of your day and recenter yourself.
You deserve it!
Lesson Plan - Macrame Simplified
Other Courses from Marching North
Check out my other crafty courses!
Check your inbox to confirm your subscription